High Quality Luxury 6/8 Players 55 Inch,10 Players Fish Table Game Machine For Sale
(Whatsapp:+86 13590881964)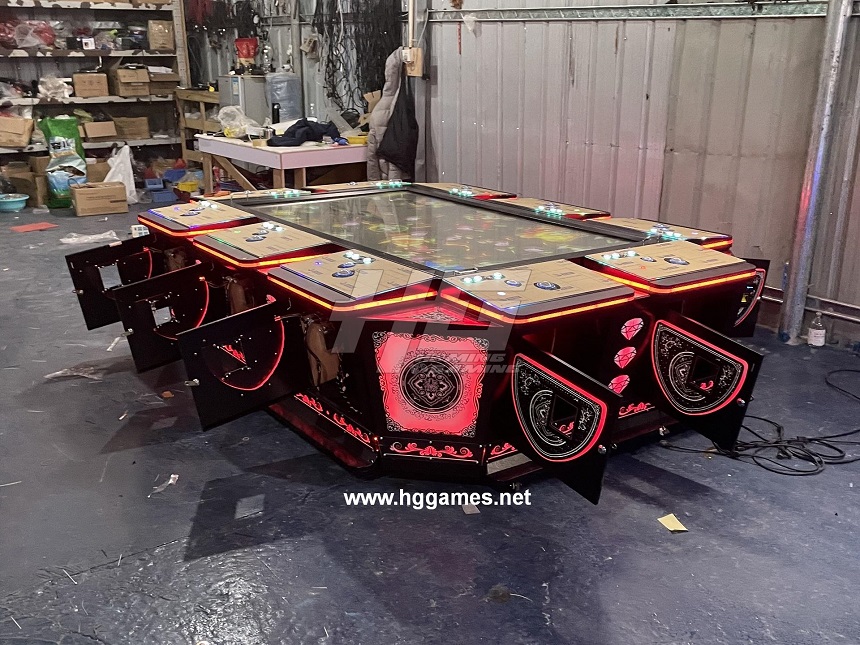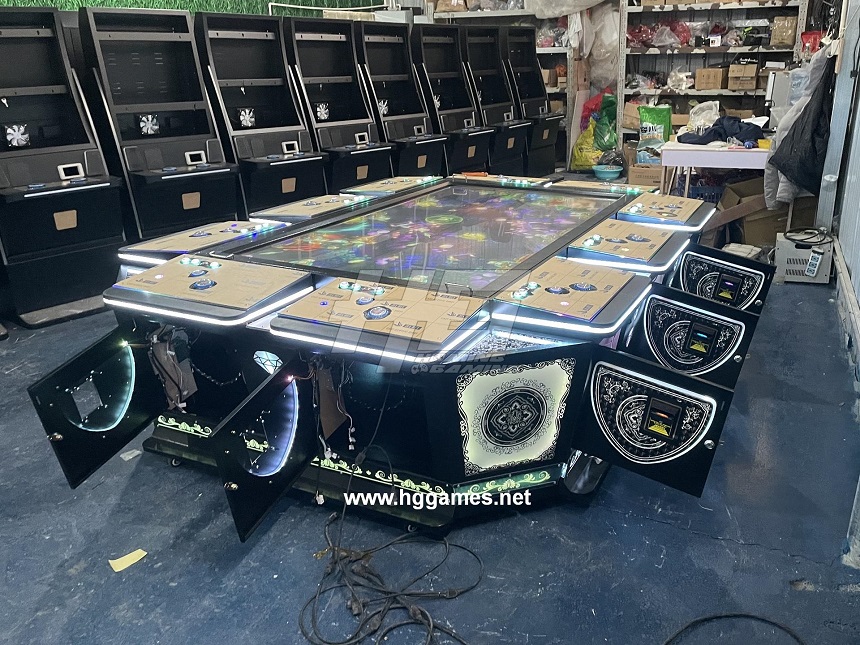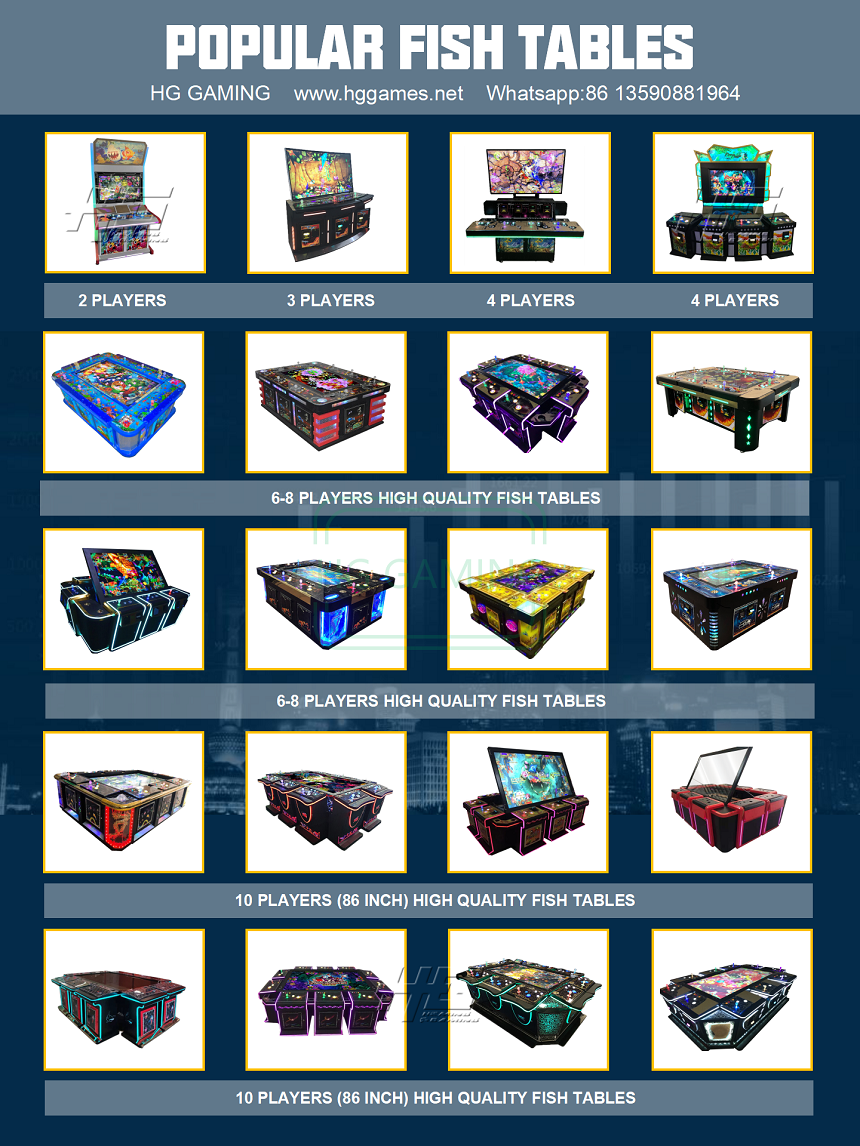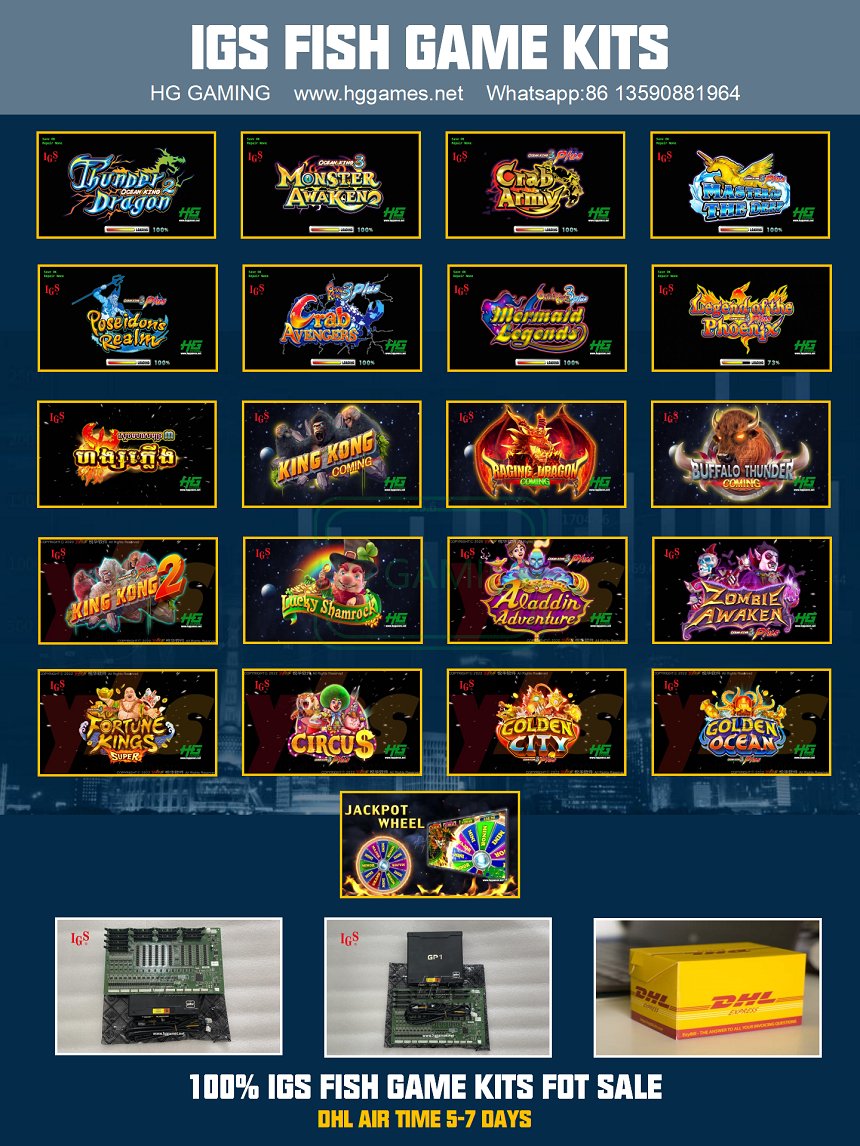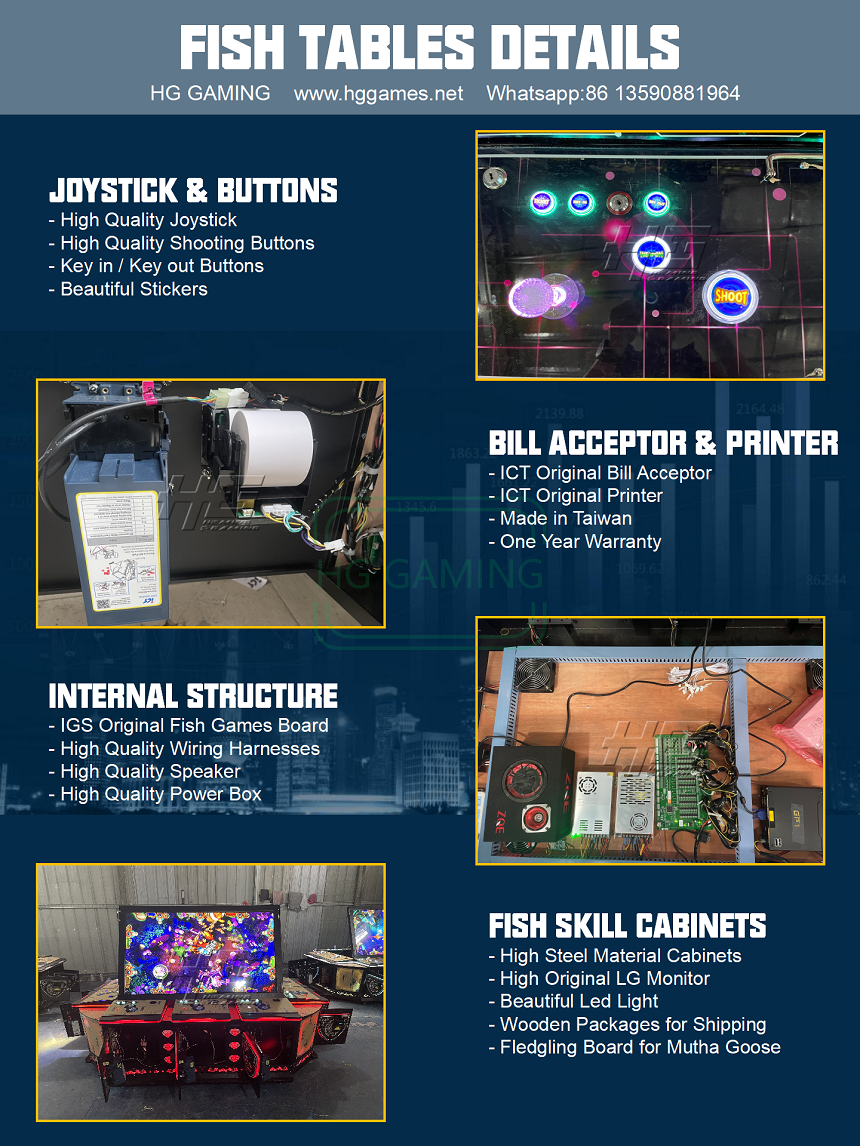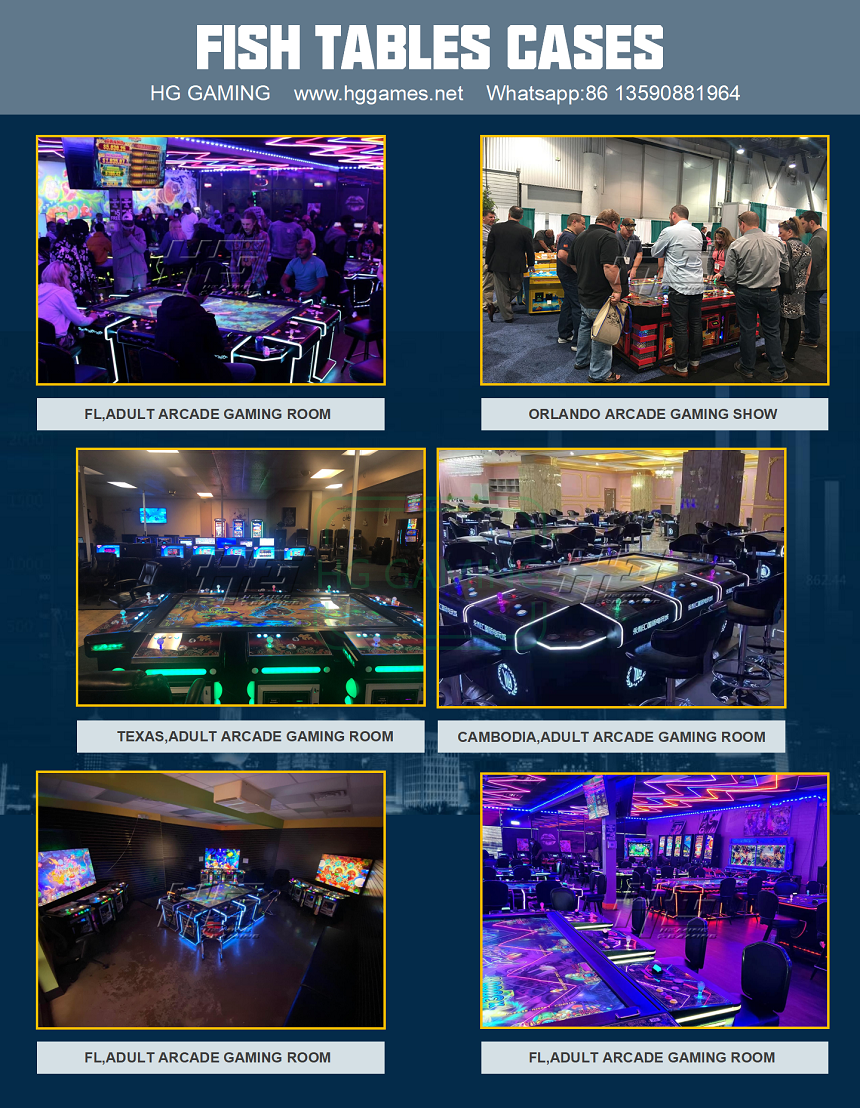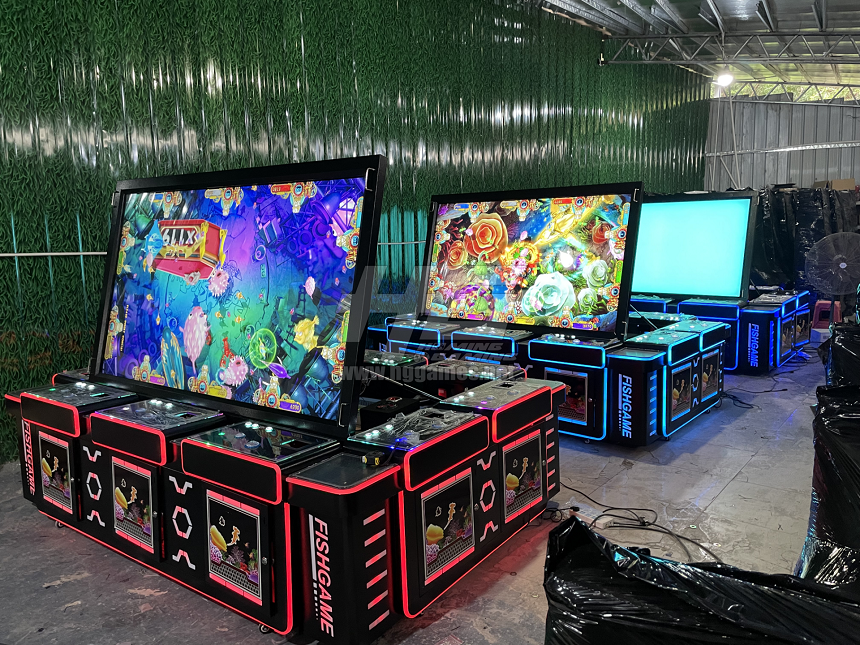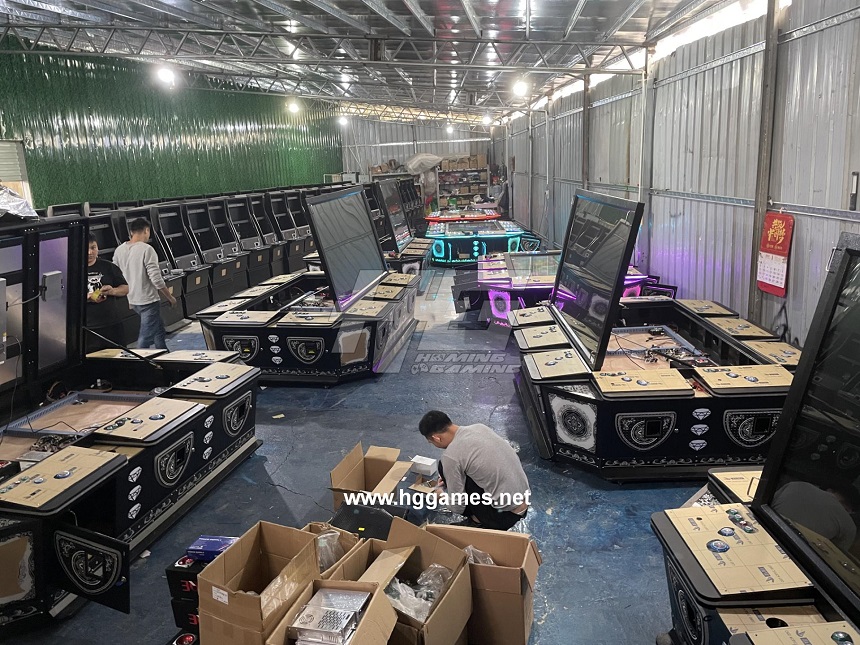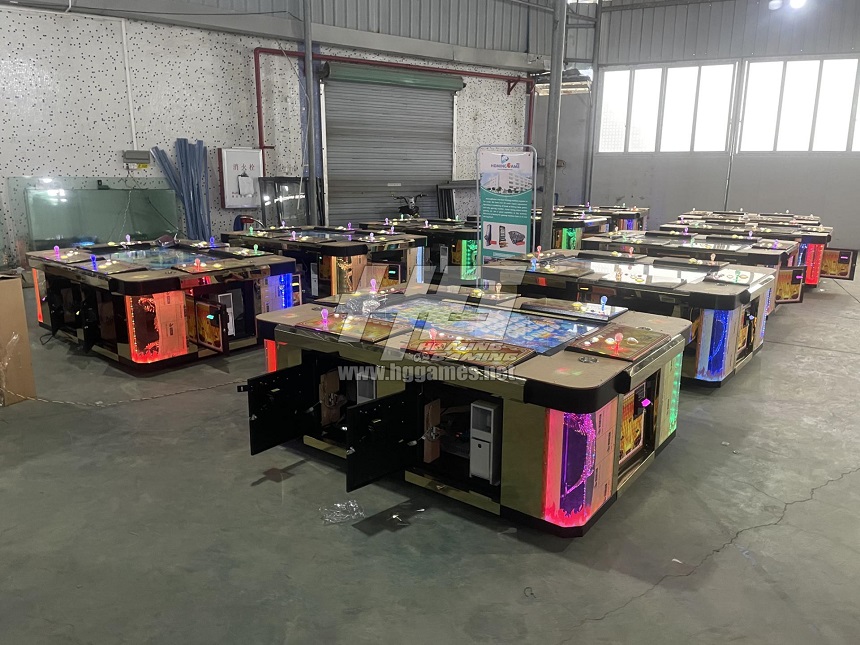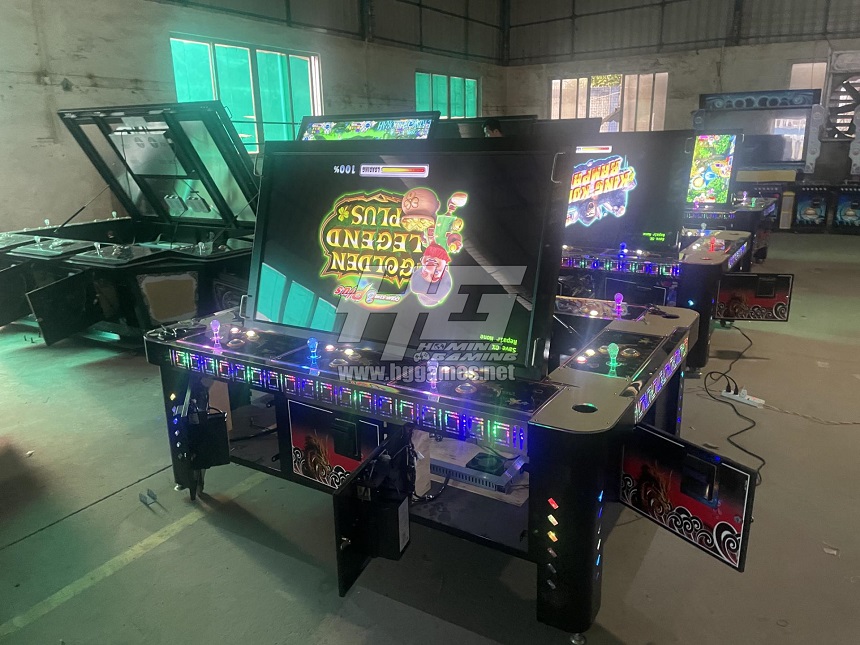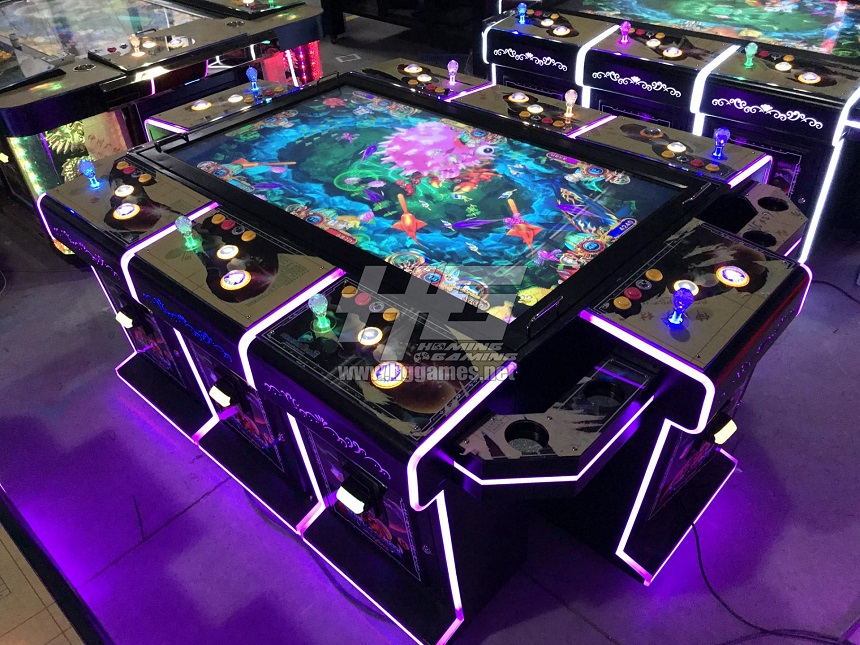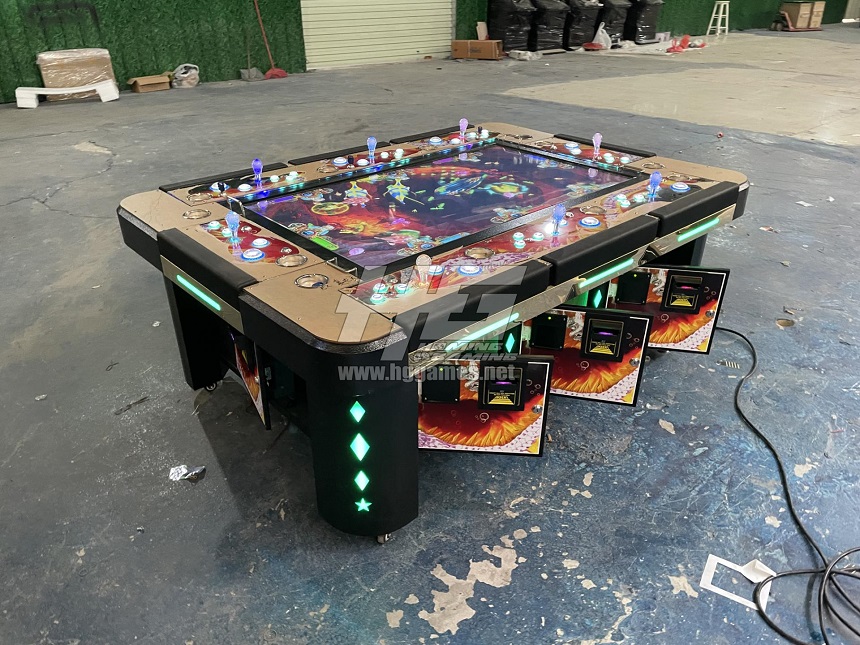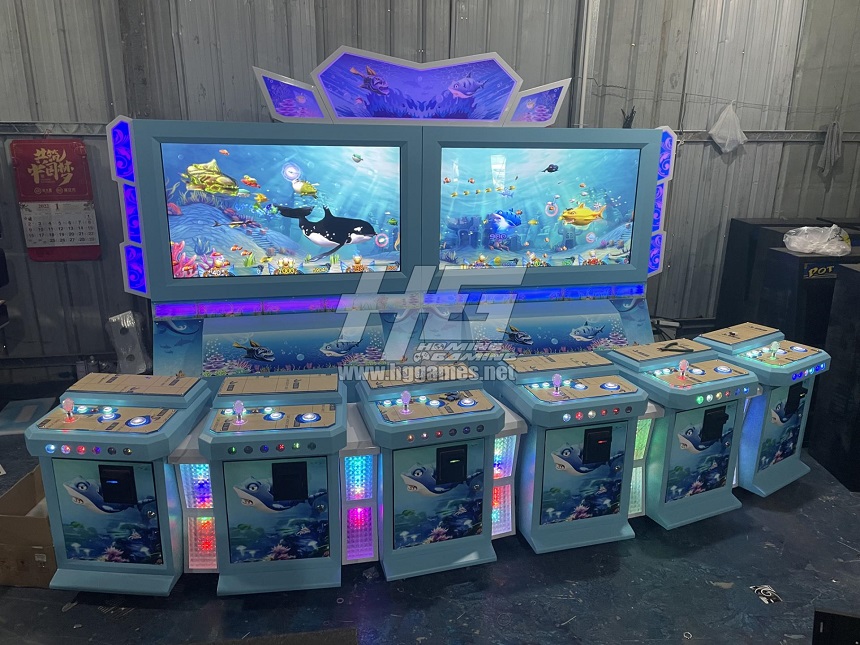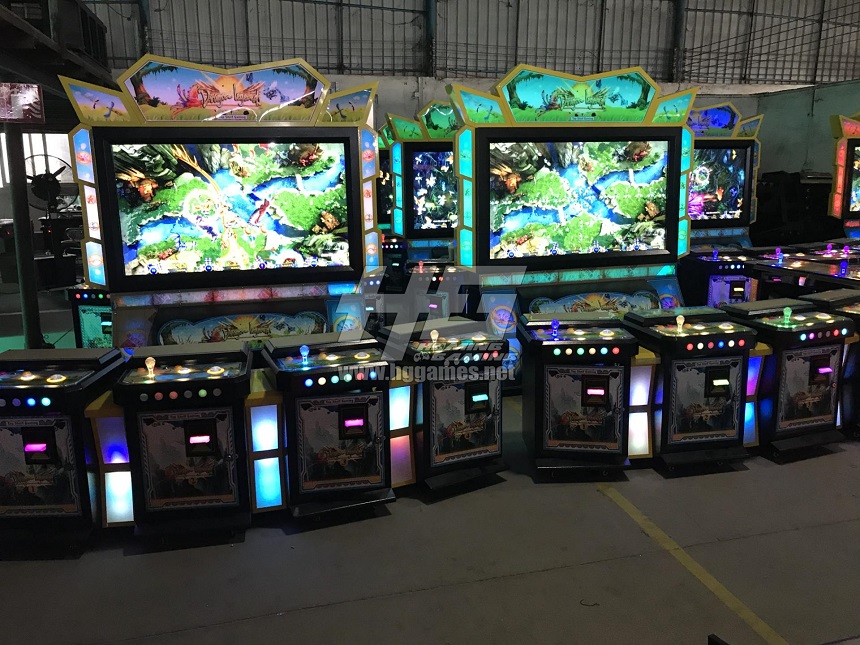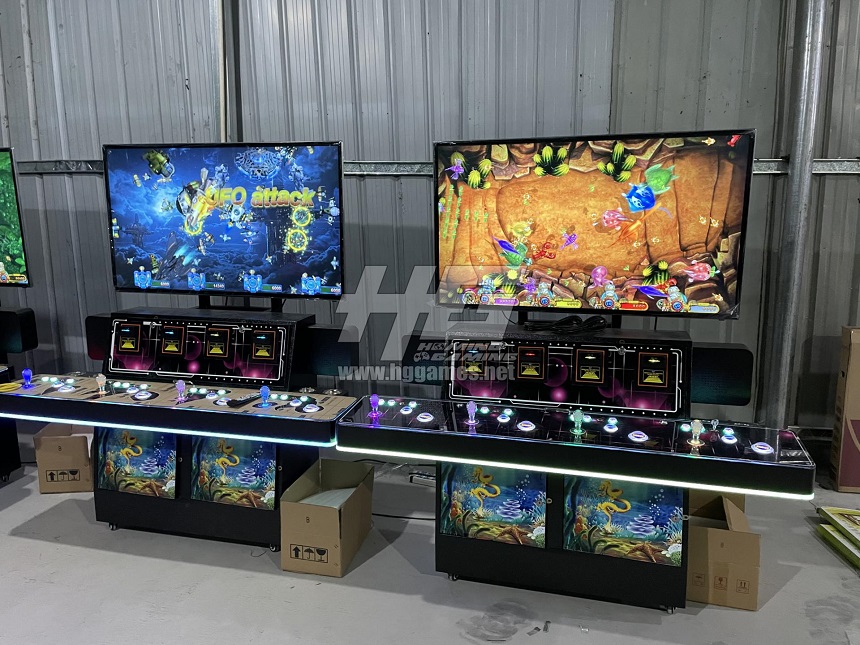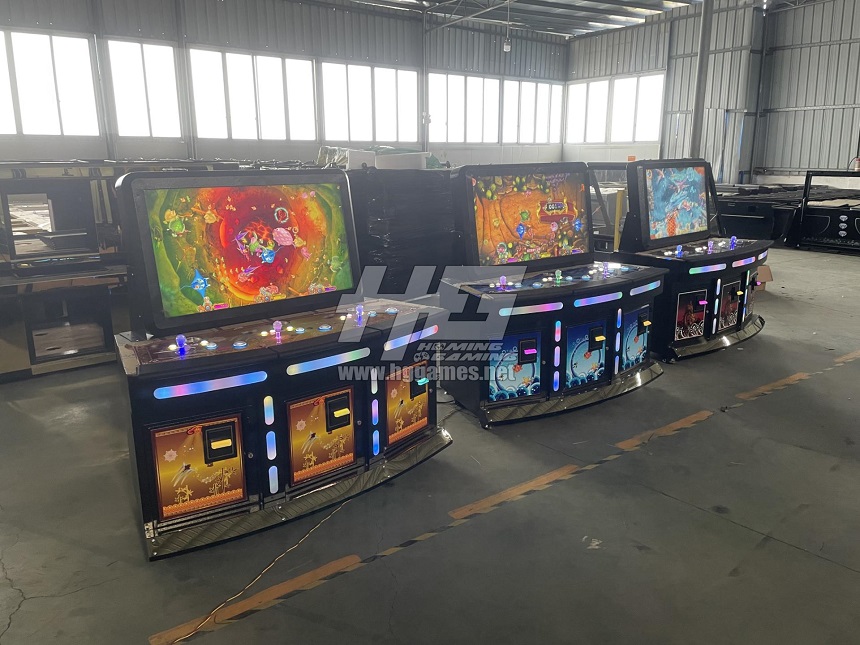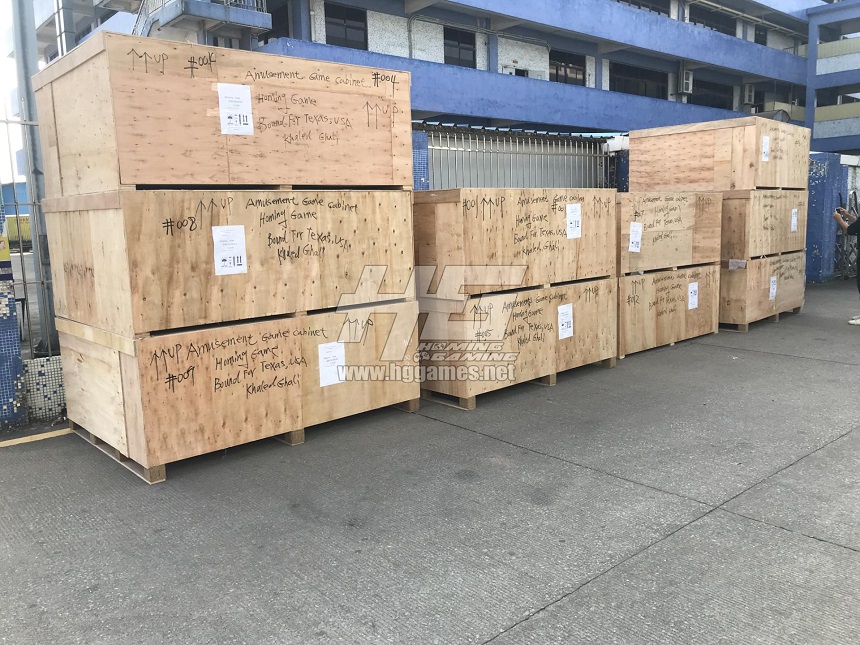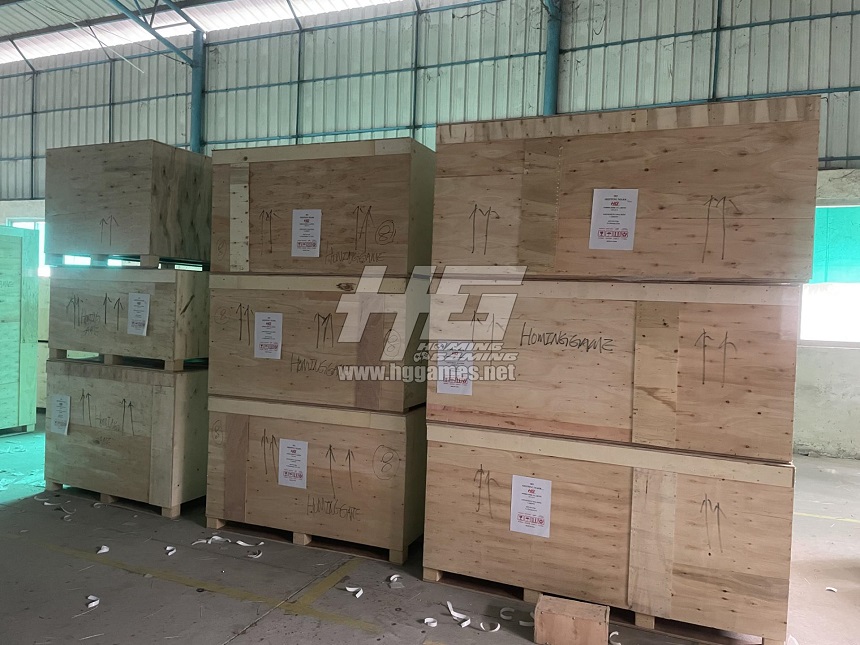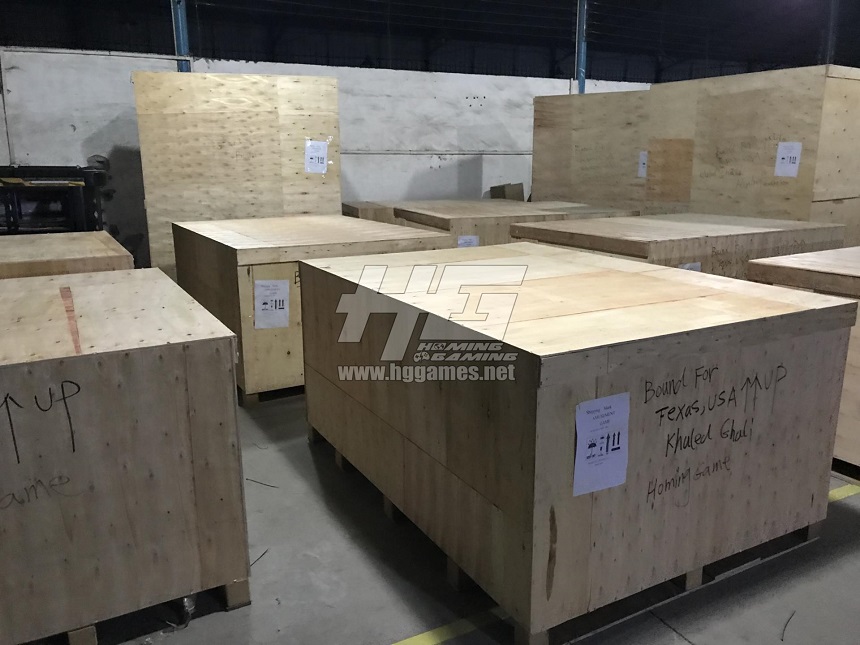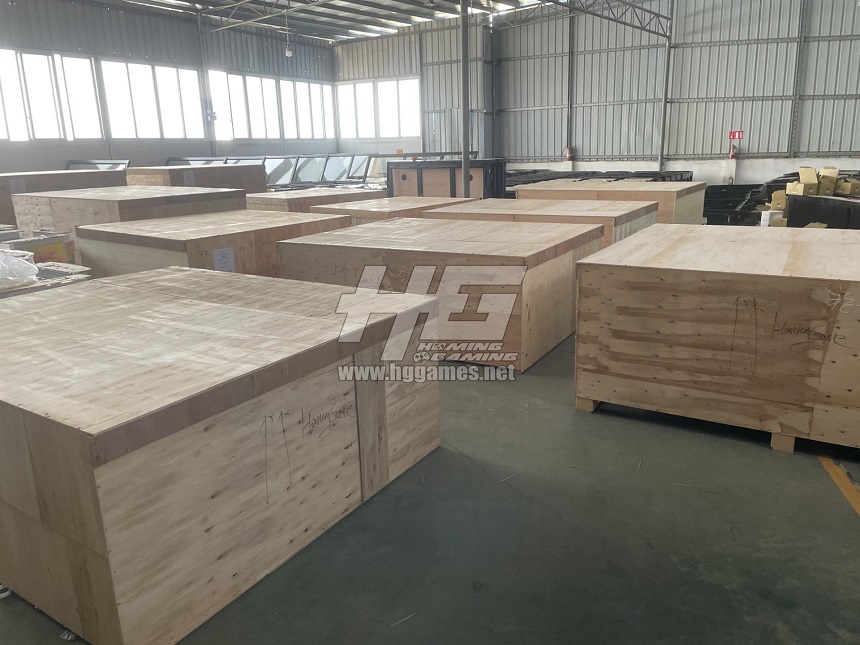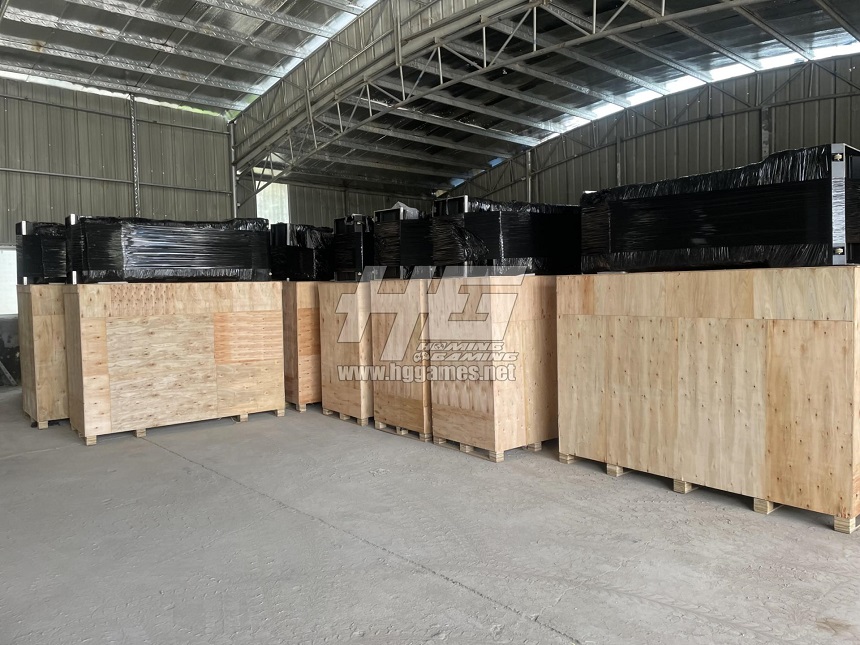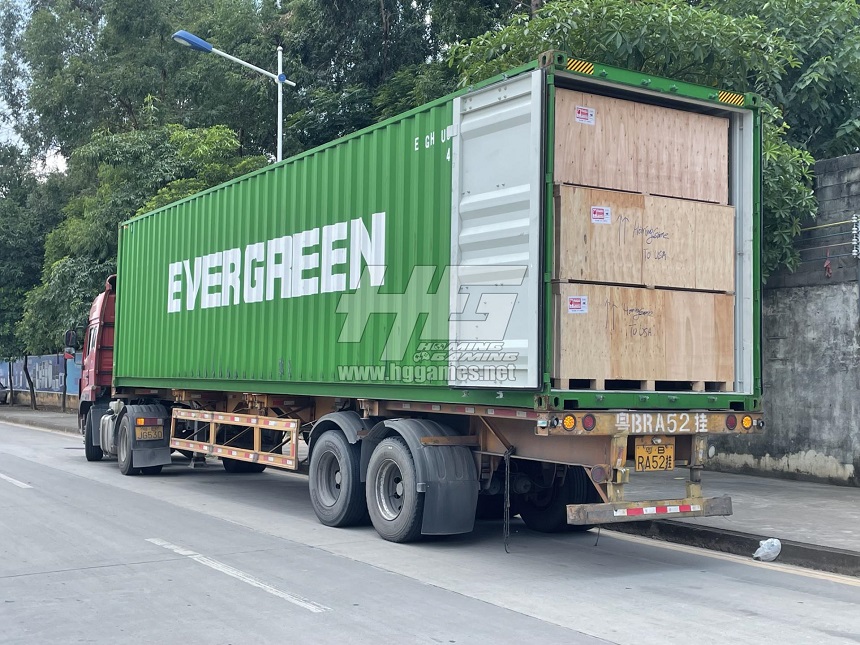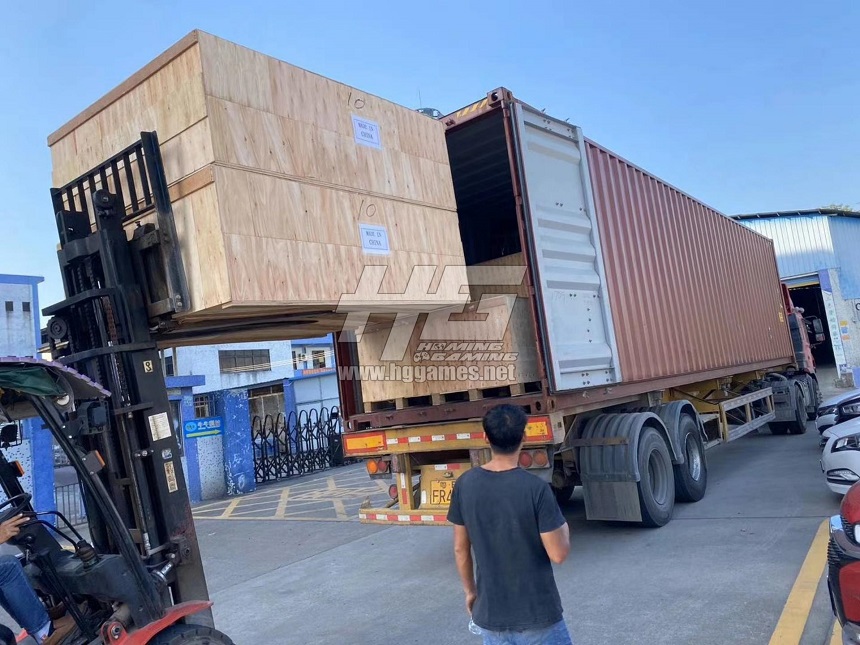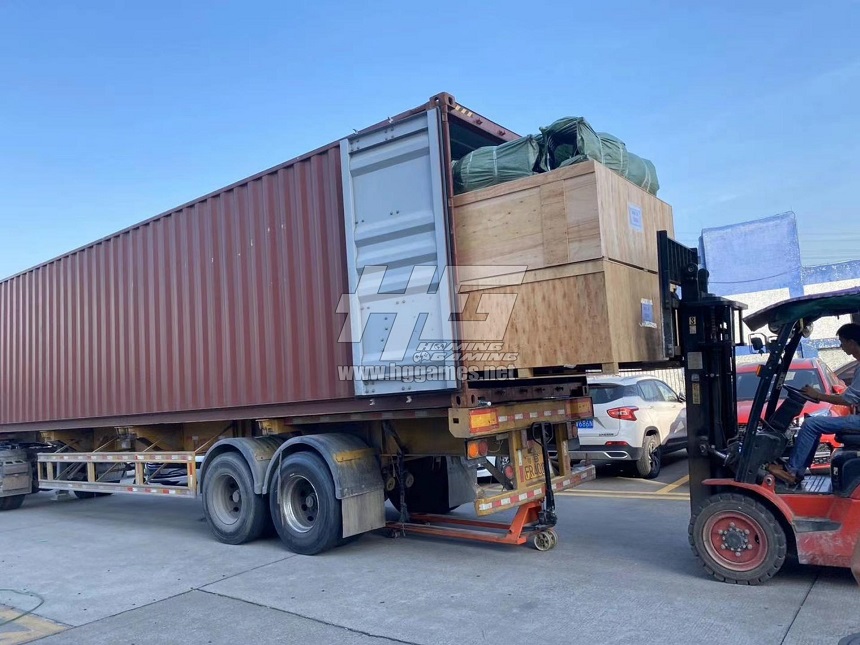 HG GAMING also have many style high quality steel luxury fish tables,fish tables machines to US market.
▪ 4/6/8/10 Players fish tables,stand up fish tables,fish game machines.
▪ High quality wiring harnesses.
▪ High Buttons and Joysticks.
▪ Key In/Key Out Functions;
▪ ICT Bill Acceptor & Printer;
▪ IGS original fish game or Chinese version fish game software.
Welcome all customers to come to consult and purchase!